Welcome to CRIPPLING HOT SAUCE!
A great tasting comical spin on traditionally boring hot sauce.
A brand on a mission to support people with disability and inspire people with a dream that IMPOSSIBLE IS NOTHING!
About Us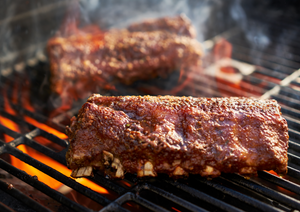 Our Missouri Roots
Check out our family recipes that we've made even better with Crippling Hot Sauce!
All Natural
We make all of our small batch sauces by hand. We inspect each and every piece of produce we process to ensure that every bottle of sauce is of the highest quality. We are constantly testing and perfecting new sauces that meet the high expectations our customers have come to expect from us.
No Synthetic Dyes
No Artificial Flavors
No Dairy
No Gluten
I'm Hooked!

I put Crippling Hot Sauce on my fried potatoes at breakfast this morning. Wow! Awesome flavor and just the right kick!

— 

Customer
It's Delicious!

I bought the green- it's delicious! Had it on bratwurst. Going back to get the other 2 flavors next week.

— 

Customer